ROSENROT: NEW TALE FROM RAMMSTEIN
Last updated 31.03.09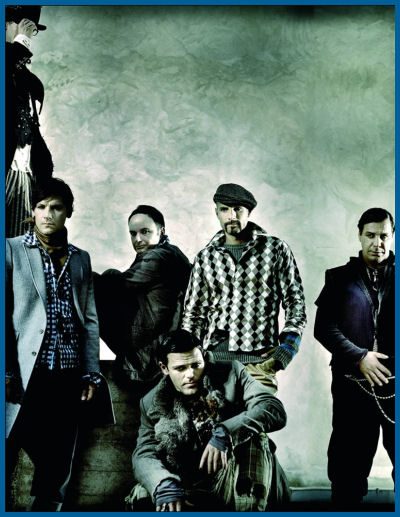 RAMMSTEIN 2005
«Rosenrot» - this title sounds like a poem, full of interpretations and meanings. It unites beautiful with ugly, soft with hard, life with death. The most suitable name for fifth Rammstein album. Berlin sextet incl.: Till Lindemann (vocals), Paul Landers (guitar), Christopher Schneider (drums), Richard Z. Kruspe-Bernstein (guitar), Christian Lorenz (keyboards) and Oliver Riedel (bass), achieved impossible things with this album - they combined so different things as Grimm brothers and Gothe. Sounds unbelievable, but that's their current style.
Rammstein goes deep into German literature: in title song «Rosenrot» they united Grimm's «Schneeweißchen und Rosenrot» fairy tale with Gothe's poem «Heidenröslein». «A girl saw a little rose...» - Lindemann quotes famous German writer. But he don't quote only, he add his own point of view: female form. Till Lindemann known by his ambiguous lyrics - even when it has rough skin outside, under it contains sensual touching rhymes, tempting metaphores and tempestuous parables.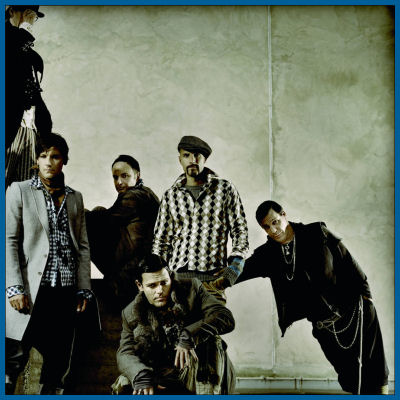 RAMMSTEIN 2005
Lyrics
There are unlimited amount of pictures drawn in your imagination during listening «Rosenrot». Album full of stories, people talk about people, it goes to most dark sides of human phyche. Rammstein show us one obvious idea: absurdity and anomalies are hiding in usual and looks simple life.
«No link is missing in my chain
When lust pulls from behind
My sex calls me a traitor
I am the nightmare of all fathers»
- written in «Mann gegen Mann», song about gays relations. However, most songs in «Rosenrot» are not so comprehensible. Their sense is hiding in word jungles, and it understandable only for attentive listener. He will open such kind of humans which don't obey («Feuer und Wasser»), instinct controlled («Zerstören») and fatal misunderstanded («Spring»).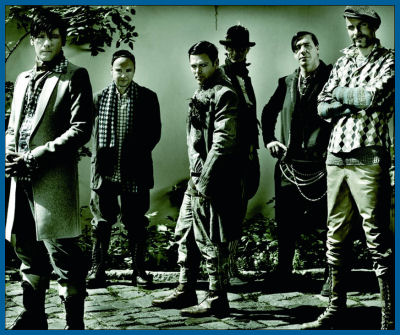 RAMMSTEIN 2005
These lines are musically in uplifting gutar riffs and atmospheric keyboard waves. Although, centre of everything and main hardness is concluded in permanently changing motor beats. With every speed change, you are able to see romantic part of Rammstein - as in sensual «Wo bist du», the most melancholic song on «Rosenrot». This combination of movements from acerbity to rare gaiety is making this album to be inimitable, and even more - band shows their excellence. Blood and tears, so deep and so gracefully.
Idea of collaboration
Album looks like one thing, and it's real miracle, 'cos songs were recorded during several sessions. Some songs were recorded via work on «Reise, Reise» album (2004) at El Cortijo-Studios in Spain. Olther songs were recorded on Sping 2005 in Teldex Studio. Title song «Rosenrot» actually was planned to be on «Reise, Reise» album - but Rammstein declined this track. Only now, a year later, they considered it's ready to release. Rammstein put big attention to choice of tracks. It's always happened democratically. Voice of every menber is very important in the band. Idea of collaboration works not only with 6 musiciants, but also with their closest team: producer Jacob Hellner, mixing engineer Stefan Glaumann (Toytown Studio, Stockholm) and mastering engineer Howie Weinberg (Masterdisk Corporation).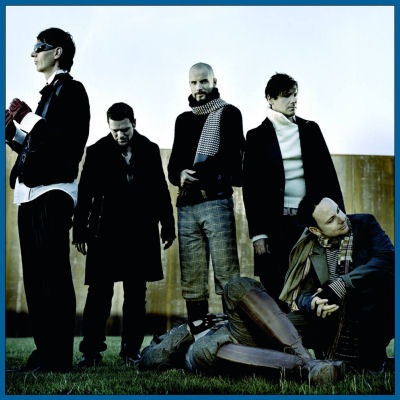 RAMMSTEIN 2005
World famous
This circle brings reliability to Rammstein. They needs in team of professionals, 'cos they have no time for sales, charts and awards. At the moment Rammstein is most successful music product in German after-war history. Their glory is not limited by German borders. Rammstein success is international. No matter, Russia or France, UK or Mexico, everythere the pictire is the same: thousands of fans are singing their songs.
Other musiciants say their respects to Rammstein in interview, CD booklets and remixes. Such stars, as Pet Shop Boys and Arthur Baker did re-worked versions of «Mein Teil» from «Reise, Reise». On next single «Benzin» from «Rosenrot»: Beastie Boys, Swedish Meshuggah and Finnish Apocalyptica will represent fuel from Rammstein in their sight.
RAMMSTEIN 2005
Many faces
Success of Rammstein based on 2 components: independance and non-compromise. All these elements were even in 1995, when band just started their career - in that primitive rhythm and rough words. Critics were helpless, Rammstein never confused. They goes their own way, searcing for new beautiful songs and suitable interpretation. Rammstein have convicted: they are not songs only. It's also show. Rammstein visualised their music perfectly: in time of «Herzeleid» (1995) they are cool lads, in dirt and oil, in time of «Sehnsucht» (1997) they weared metal torture equipment and a lot of cosmetics, in time of «Mutter» (2001) they are damaged and conserved, and during «Reise, Reise» (2004) they are a kind of cosmopolitans, with weapons in their hands. They have no limits in selfimprovement. Permanent element of all their shows is fire. Something blazes, twinkle or blasts - and always in new forms: ugly, beautiful, hot, crazy.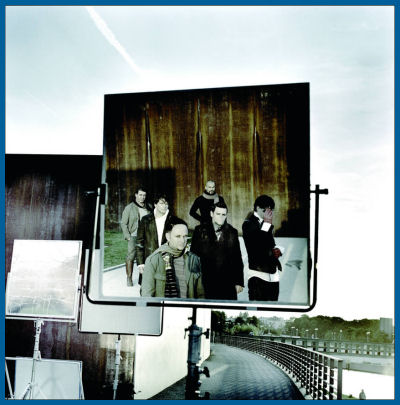 RAMMSTEIN 2005
In case of Rammstein music style - «Rosenrot» is not exception. It with other 4 prior albums guides listeners through unknown places, full of extremity and ambiguity. Seems, Rammstein are last German romantics, rough as Grimm brothers, graceful as Gothe. Band of oppositions, united on «Rosenrot». Bloody and simultaneously strangely beautiful.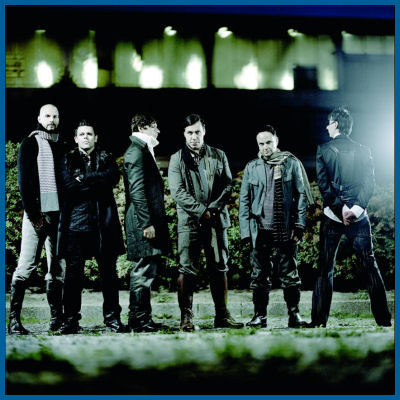 RAMMSTEIN 2005
[ © 2005 shout! - all right reserved. Based on official press-release from Universal Music Germany, written by Thorsten Zahn, English translation by alex davie. ]