Recoil - subHuman era
Last updated 14.02.08
«subHuman»
«We seem to have learnt nothing from past experiences and our so called 'civilised' world is still awash with personal and global atrocities. From the murder of Jews at the hands of Islamic suicide bombers, to the slaughter of Muslims in Bosnia; from the homophobic rhetoric of the Christian fundamentalist preacher, to the activities of Western governments engaged in their 'war on terror'. We are all 'subhuman' in somebody's eyes.»
After a five year break from recording, musician/producer Alan Wilder returns with Recoil's fifth studio album. «subHuman» has been set for release on July 9th, 2007.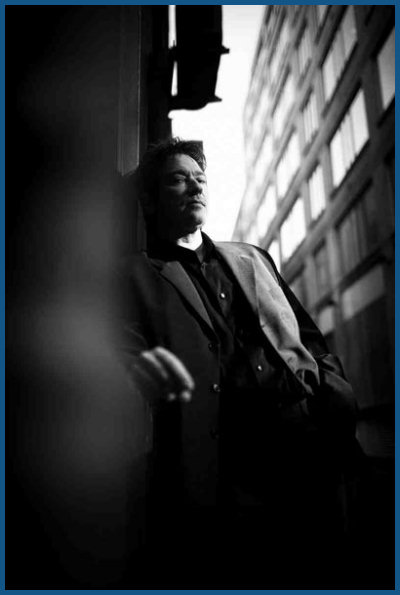 Alan Wilder '07
Alan Wilder's 30 years in the music industry has seen him go from studio assistant to session keyboard player, but it was his 14 years as a member of Depeche Mode where Wilder really honed his skills. Recognised by many as the dominant musical force and cited for his attention to detail in the studio, Wilder pushed the boundaries even within the restrictive climate of commercial pop. As an antidote to the demands of the Depeche Mode, his studio project Recoil was born in the mid-eighties. Two albums were released: «Hydrology» (1988) and «Bloodline» (1992) both giving an indication of his expanding horizons. After his departure from the Depeche Mode in 1995, Wilder resurrected Recoil full-time and, in 1997, gave us «Unsound Methods» followed in 2000 by «Liquid», both to critical acclaim.
For his latest offering, Wilder's first priority was to update his studio (The Thin line) and reacquaint himself with the business of writing, arranging and recording music. In the fast-moving world of technology, five years out of the loop can seem like an eternity. «I'd literally forgotten how to work most of the equipment! - mainly operating the software, like Logic Audio. My computer was also well out of date as was most of the software installed on it.»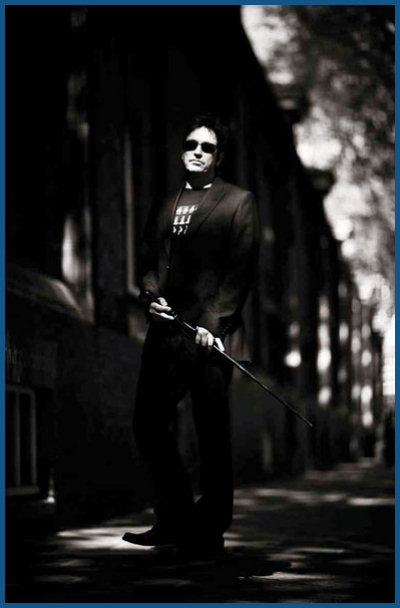 Alan Wilder '07
During the winter months of 2006, despite the learning curve, Alan managed to compile some new material and by the Spring began to look towards finding some kind of vocal contributions. Wilder has previously collaborated with such diverse talents as acclaimed fellow Mute artist Diamanda Galás, spoken word artists Nicole Blackman, Samantha Coerbell and Maggie Estep, Nitzer Ebb's Douglas McCarthy, Toni Halliday (Curve), Sonia Madden (Echobelly), Moby and many others.
Contributing this time is Blues-man Joe Richardson, whose evocative vocal style is complimented by accomplished guitar and harmonica performances. Born in Southern Louisiana and now based in Austin, Texas, Richardson spent years immersed in the murkier side of New Orleans life and offers a unique commentary on conflict, religion, incarceration and personal struggle. His route to Recoil however was a little unusual:
«I googled 'Blues singer/songwriter' and came across Joe. I was immediately struck by his distinctive vocal tone and stripped-back style. Also, the dark mood and subject matter seemed tailor-made for Recoil. » Alan e-mailed Joe directly and received an enthusiastic - if somewhat surprised - response. Says Richardson: «I was sitting at the computer one day when an e-mail popped up from Alan Wilder. It was very brief, stating that he liked my song writing and singing and wondered if I would be interested in a collaboration. I've been accused of leaning too much toward the darker side of things so, when I heard the music, I thought "Wow! this might be a really cool collaboration!»
Alan Wilder '07
The first collaborative sessions for «subHuman» took place in May 2006 with Wilder, Paul Kendall (engineer and sound designer) and Hepzibah Sessa (the missus and PA) travelling to Austin to work at Texas Treefort Studios. Alan was also keen to record drummer Richard Lamm and bassist John Wolfe to give the tracks an element of performance as well as providing additional material for loops and samples.
After extensive research, English singer Carla Trevaskis was also enticed into the Recoil net. She adds an expressive range and control to «subHuman» and has worked with artists as diverse as Fred de Faye (Eurythmics), Cliff Hewitt (Apollo 440) and Dave McDonald (Portishead). Carla brought an enthusiastic approach contributing lead vocals for two pieces and additional backing vocals throughout the album.
Carla: «I was aware of Alan's work in Depeche Mode but not Recoil. The first thing that struck me was the amazing production and attention to detail. Secondly, the string arrangements were so beautiful and epic and I love the way that Alan sets up a mood for you and takes you on an emotional journey.»
Alan Wilder '07
After much cutting and pasting, Wilder manipulated his unusual orchestration to finalise the LP's panoramic scores. Together with PK, they threw themselves into the serious business of mixing until the Christmas break. During February '07, the album was also mixed for 5.1 Surround Sound (a special collector's DVD package is planned to include an enhanced stereo CD, the 5.1 version and an exclusive ambient re-working of the entire album). It's an ambitious and groundbreaking expansion of the album format - the result being an all-encompassing environment that seems to envelope the listener and allows them to fully appreciate the cinematic canvas and effects that make up each piece. Wilder's skill at blending diverse and eclectic musical styles with often controversial subjects has produced an album of complex sonic imagery and dynamic range.
«Completing an album is always a conceptual puzzle, trying to make sense of what others bring. Some rationale normally evolves by choosing the right people and leaving them to their own lyrical devices. Towards the end of a project, some sort of concept naturally arises, albeit a loose one, which gives us a way forward for a title and to produce the artwork. In this case, the lyrics from Joe seemed to deal with the fallout from religious doctrine and also incarceration, both physical and mental. Together with Carla's «prayer» and her words to «Intruders», it set me thinking about the idea of the subhumans - disregarded life forms, recyclable worthless beings. Moral degenerates to the powers that be, created by world tragedy.»
«subHuman» asks us to reach within ourselves and extract the very essence of what makes us human - and more importantly what allows us to subordinate others, sometimes with the most brutal consequences. We are all 'subHuman' in somebody's eyes.
Alan Wilder '07
[ © 2007 - 2008 shout! - all right reserved. Compiled on materials submitted by official recoil web site and our own sources, by alex davie. ]