«Depeche Mode by Anton Corbijn (81–18)», photo book by Taschen, originally released Autumn 2020 as a Limited XXL Edition for £ 750, will now be released in a non-limited XL Edition format on May 25th, 2021 - for £ 100.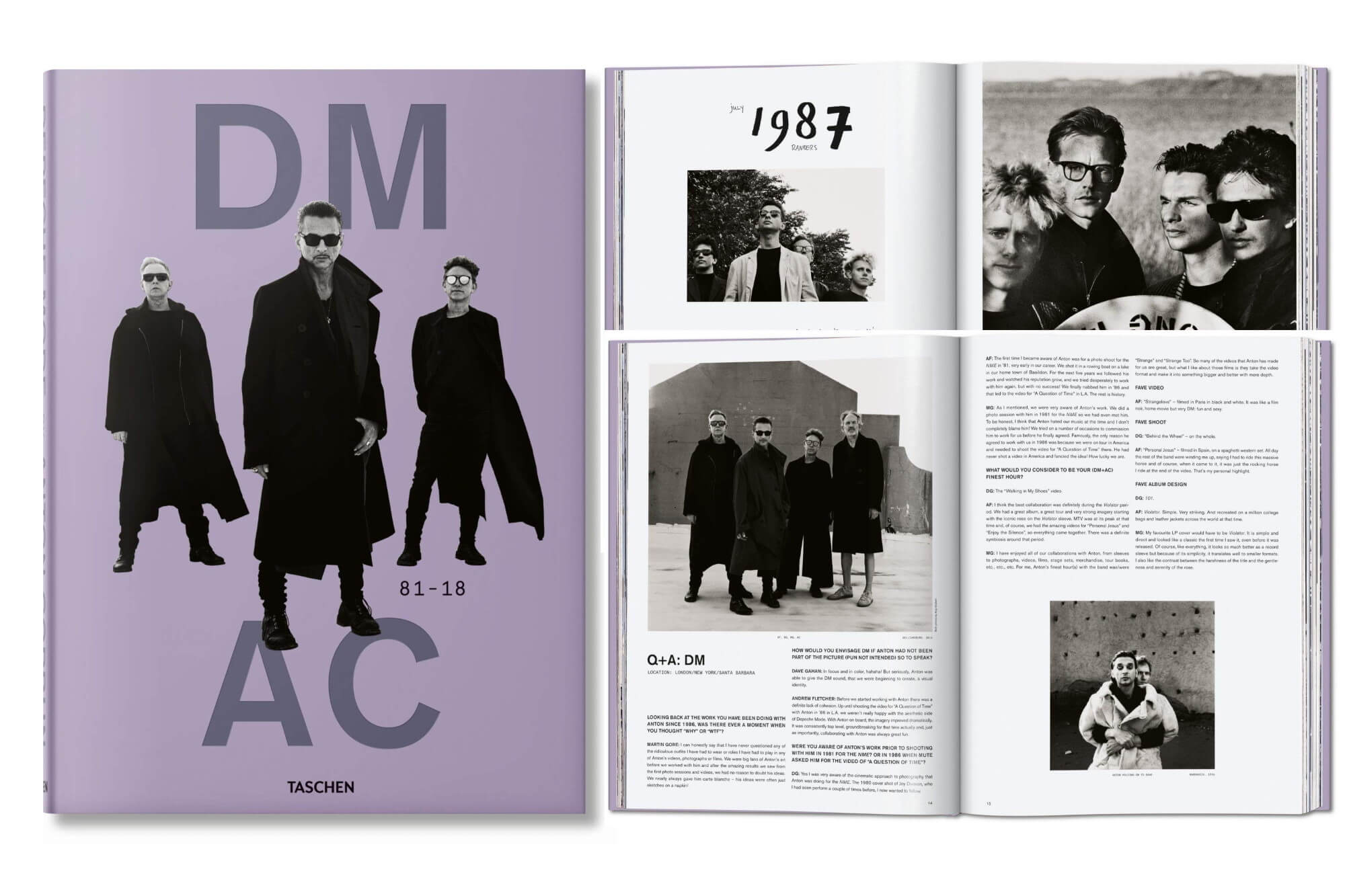 Book contain over 500 photographs from Corbijn's personal archives, some never seen before, as well as stage set designs, sketches, album covers, personal observations from Anton, and an extended interview with the Dutch master.
Limited XXL Edition (1986 copies), signed by Depeche Mode and Anton Corbijn, completely soldout, became one of the fastest selling collector's editions in the Taschen history. It was Hardcover in clamshell box, 31.5 x 44 cm, 11.91 kg, 512 page, and £ 750. First 100 copies were sold as Art Edition with «SOFAD, London, 1992» photographic print and second 100 copies - as Art Edition with «SOTU, New York, 2008» photographic print - for £ 1500 each.
Upcoming XL Edition, without any autographs, more compact and more simple, is 24.3 x 34 cm, 3.31 kg, 512 pages, and £ 100
«I'd like to thank Anton Corbijn who thank God came in at the right time and actually made us look cool.»
«A lot of it came down to me, and I wanted it to be right for them. I wanted to think for them. To be great for them.»
Info taken from official Taschen website.