«SOUNDS OF THE UNIVERSE» 2009
Last updated 20.10.09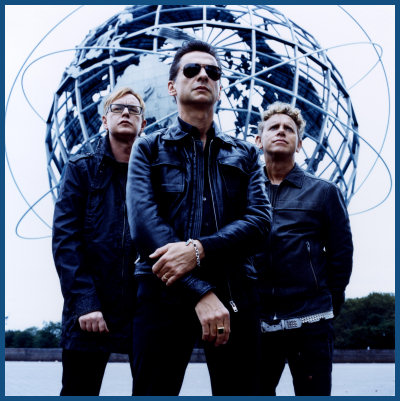 Depeche Mode 2009
Groundbreaking, chart-topping electro legends Depeche Mode are proud to announce the release of their long-anticipated new studio album, «Sounds Of The Universe» on April 21st, 2009 (Mute Records).
Eclectic and energized, the band's new release is their most dazzling and diverse album in decades. Recorded in Santa Barbara and New York, Depeche Mode returned to using a lot of vintage gear, from analogue synthesizers to drum machines, in order to conjure up the retro-futuristic arrangements featured on the album. Lyrically the release contains many of the group's enduring obsessions plus more overt black humor than any of their previous collections.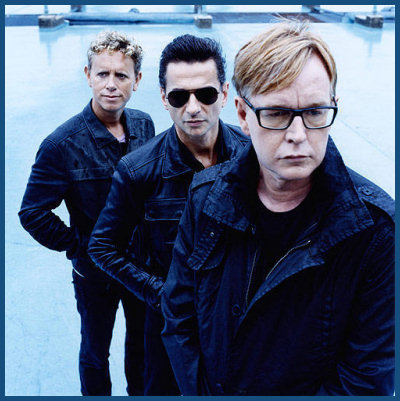 Depeche Mode 2009
Like with their 2005 studio album, «Playing The Angel», «Sounds Of The Universe» features writing credits for both Martin Gore, the group's primary songwriter, and Dave Gahan who after honing his talents on two solo albums, has earned his place as Depeche Mode's second writer. The release also marks a reunion between the band and producer Ben Hillier (Blur, Doves, Elbow), who worked with the band to help give their new album its timeless sound. The first single from the release, «Wrong», grabs the listener's attention from its first stack-heeled, staccato shriek. Over stomping beats, screeching synthesizers, and Dave's overlord chant, «Wrong» already feels like a Depeche Mode classic. Other standout tracks include Martin's velvet-lined Scott Walker croon on the sensual lounge-music ballad «Jezebel», to the sci-fi gospel-blues hymn «In Chains» and «Hole To Feed», which marries modern electronics to a floor-shaking, bone-rattling Bo Diddley beat.
Depeche Mode 2009
As one of the most influential bands of the post-punk era, with global sales in excess of 100 million, Depeche Mode belongs to a select premiere league of super groups who have survived from the early 1980s with their ideals, creative vision and core members intact. Formed in 1981, Depeche Mode - Martin Gore, Dave Gahan and Andy 'Fletch' Fletcher - continue to win critical and commercial acclaim across the world both in the studio and on the road. All of the band's 11 studio albums have reached the Top Ten in not only the UK and USA but 20 plus countries around the world including Canada, Germany, France, Italy, Spain, Sweden, Denmark, Switzerland and Belgium. Additionally, since their inception Depeche Mode's live shows continue to be a must-see attraction, with the group playing to 2.8 million people across 31 countries on their last tour alone.
All about upcoming Depeche Mode album «Sounds Of The Universe» and first new single «Wrong» - at our special page!
TOUR OF THE UNIVERSE 2009/2010
Tour of the Universe 2009
On their recent press-conference (October 6th, 2008, Berlin) Depeche Mode have announced the European leg of their Tour of the Universe 2009. The band are currently in New York working on a new album, due April next year.
Depeche Mode's eagerly-anticipated follow up to «Playing The Angel» will be the 12th album of a glorious 28 year career in which they have sold over 75 million records. One of the world's biggest and best live acts, Tour of the Universe 2009 will undoubtedly be the musical highlight of next year.
Kicking off in Israel on May 10th, this will be Depeche Mode's first ever stadium tour, taking in 28 cities across 22 countries before finishing at Porto's Superbock Super Rock Festival on July 11th.
Depeche Mode will play to over 1.3 million fans on this European leg of Tour of the Universe 2009. It's their first since 2006's Touring the Angel, which smashed European sales records with 1.8 million tickets sold across 87 shows.
The last date of the Touring the Angel – August 3rd, 2006 – was to take place at Tel Aviv's Hayarkon Park, but the band were forced to cancel due to the impending war. Tel Aviv's Ramat Gan Stadium thus provides a fitting stage for Depeche Mode's spectacular live return.
All dates of Depeche Mode - Tour of the Universe 2009/2010 - at our special page!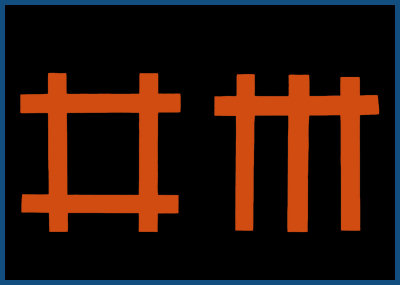 Depeche Mode 2009
[ © 2009 shout! - all rights reserved. Info taken from official Depeche Mode web site and from our own sources, compiled by alex davie. ]