Germans Rammstein announced new 8th studio album «Zeit» and released title song as first single. New album will be released on April 29th, 2022 via Vertigo/Capitol (Universal Music) - three years after their prior untitled one.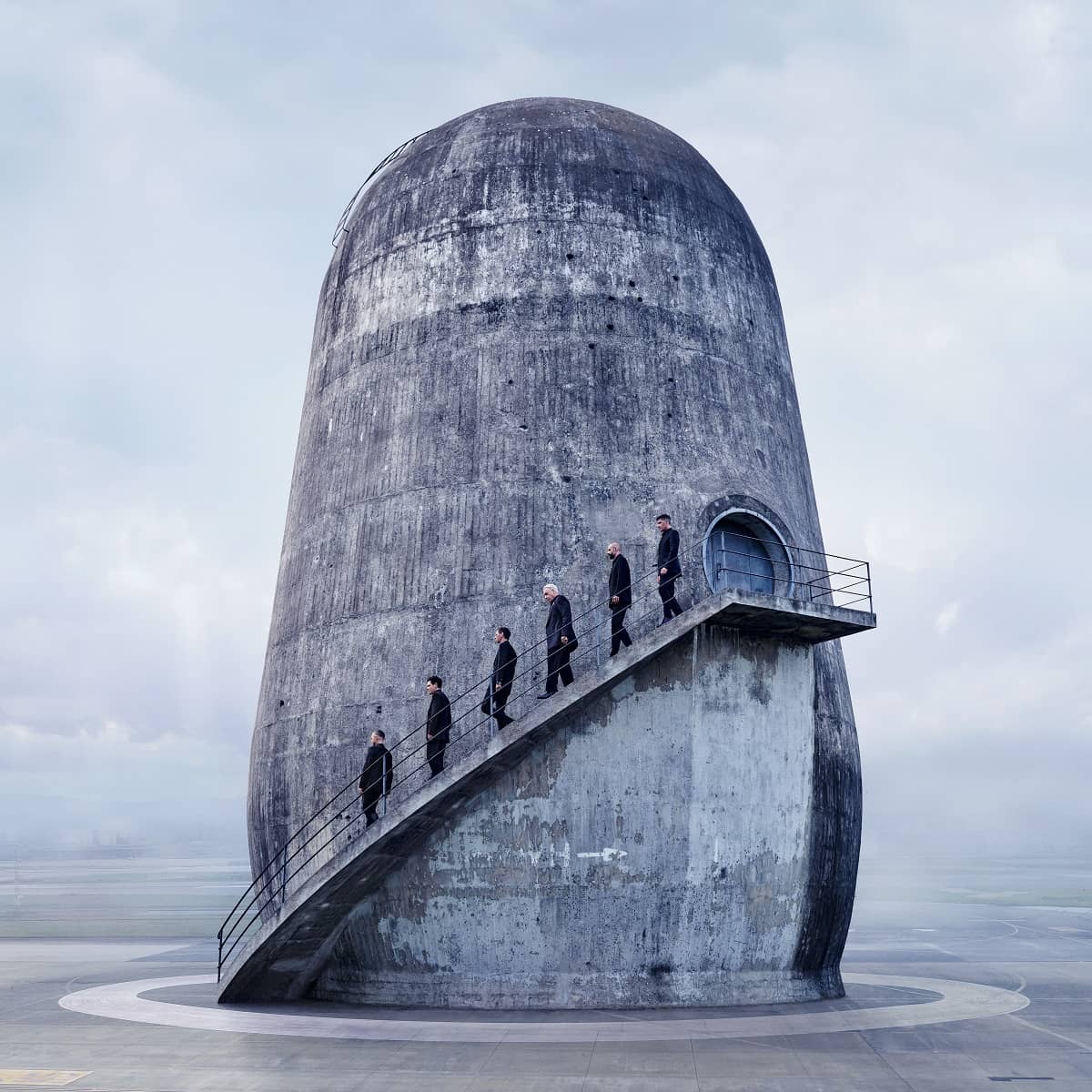 Till Lindemann (vocals), Paul Landers (guitar), Richard Z. Kruspe (guitar), Flake (keyboards), Oliver Riedel (bass) and Christoph Schneider (drums) spent two years working on the eleven songs for the new album. They were once again assisted by Berlin producer Olsen Involtini. «Zeit» was recorded at La Fabrique Studios in St. Rémy de Provence, France.
Photographer Bryan Adams made photo of Rammstein on the steps of the Trudelturm in Berlin Adlershof, an imposing monument to aerial research in the city's Aerodynamic Park - for album cover.
Rammstein «Zeit» will be released as a Standard CD in a digipack with a 20-page booklet, a Deluxe Edition CD in a 6-panel digipack with a 56-page booklet including slipcase, and as a double 180g Vinyl LP with a 20-page large-format booklet, as well as in the digital formats.
The first single with the same name «Zeit» is a powerful ballad that builds to a towering epic. For the B-sides, the band selected a meditative, atmospheric neoclassical arrangement by Grammy-nominated Icelandic multi-instrumentalist Ólafur Arnalds, as well as a remix by electro producer Robot Koch. «Zeit» single is available as digital, CD digipack and 10" gatefold black vinyl.
Complete information about Rammstein «Zeit» tracklist and formats - here.
Info submitted by official Rammstein web site.