Legendary synthpop band Soft Cell - frontman Marc Almond and producer/instrumentalist Dave Ball - will return with their 5th studio album «*Happiness Not Included», which will be released May 6th, 2022 via BMG.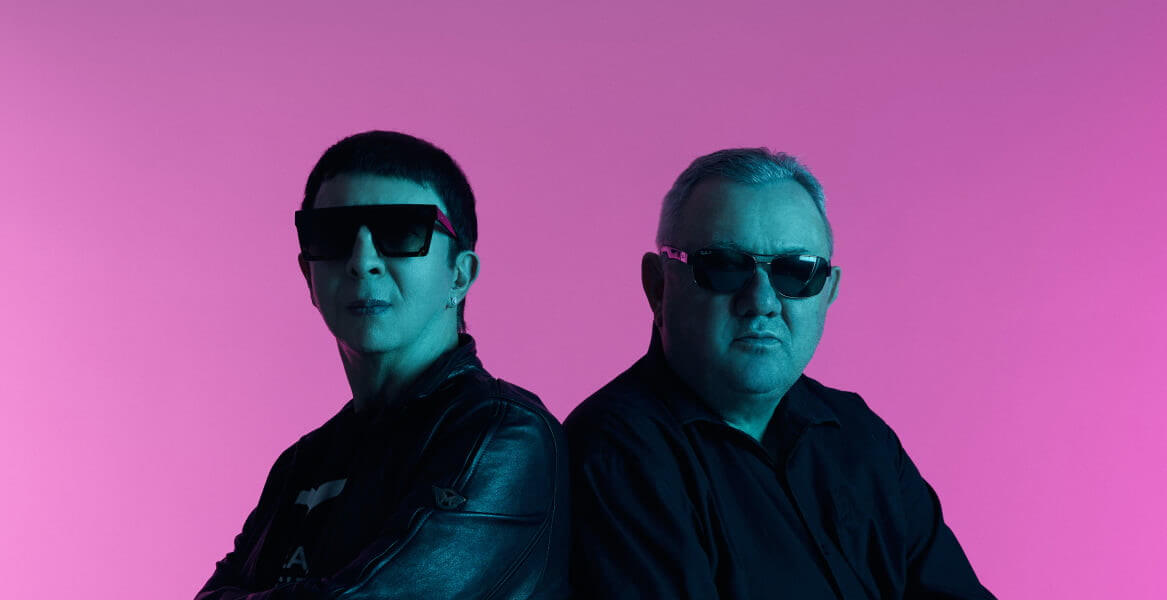 It's their first new album since «Cruelty Without Beauty» back in 2002.
«In this album I wanted to look at us as a society: a place where we have chosen to put profits before people, money before morality and decency, food before the rights of animals, fanaticism before fairness and our own trivial comforts before the unspeakable agonies of others. But in the album there is also a belief that there is a utopia if we can peel back the layers and understand what really matters.»
«*Happiness Not Included» reveals all that fans adored in Soft Cell: that distinctive and striking balance between light and dark, hope and despair, the personal and the common. Highlights include the yearning, airy pop («Purple Zone») which contrasts its uplifting sound with Almond's dark lyrics, while «Light Sleepers» drifts with a daydream elegance. «Bruises On My Illusions» is bigger and more abrasive, its synth baroque energy powered by theatrical vocals, while the pure grandeur of «New Eden» closes album on a high note.
The impetus for making a new album started with the phenomenal final show at The O2 in London in 2018. Emerging to a rapturous reception at the sold-out 20,000 capacity arena, Soft Cell's extensive set covered all of the hits and fan favourites: «Tainted Love», «Say Hello, Wave Goodbye», «Torch», «Memorabilia» and many more. What they had planned to be the end instead became a brand new start. As the duo started to work on new material, they enlisted the Grammy-winning Phillip Larsen as co-producer.
The first single «Heart Like Chernobyl» will out on August 13th.
«When I wrote the music to "Heart Like Chernobyl" it was at the height of lockdown and I had been alone for about 6 weeks. I was feeling a bit Joy Division and recalled their track "Isolation". I played, programmed & recorded the track digitally in my home studio - Kitchen Sink Drama. The track title was Marc's idea, as was the subject matter»
Due to overwhelming public demand, Soft Cell will be previewing tracks from «*Happiness Not Included» alongside their greatest hits, as well as performing their seminal 1981 debut album «Non-Stop Erotic Cabaret» in full for the first time in a series of live shows this Autumn.
Complete information about Soft Cell «*Happiness Not Included» tracklist and formats - here.
Info taken from official Soft Cell website.