Depeche Mode 12" vinyl singles series continues with the release of «Ultra | The 12" Singles» on September 10th, 2021 via Sony Music.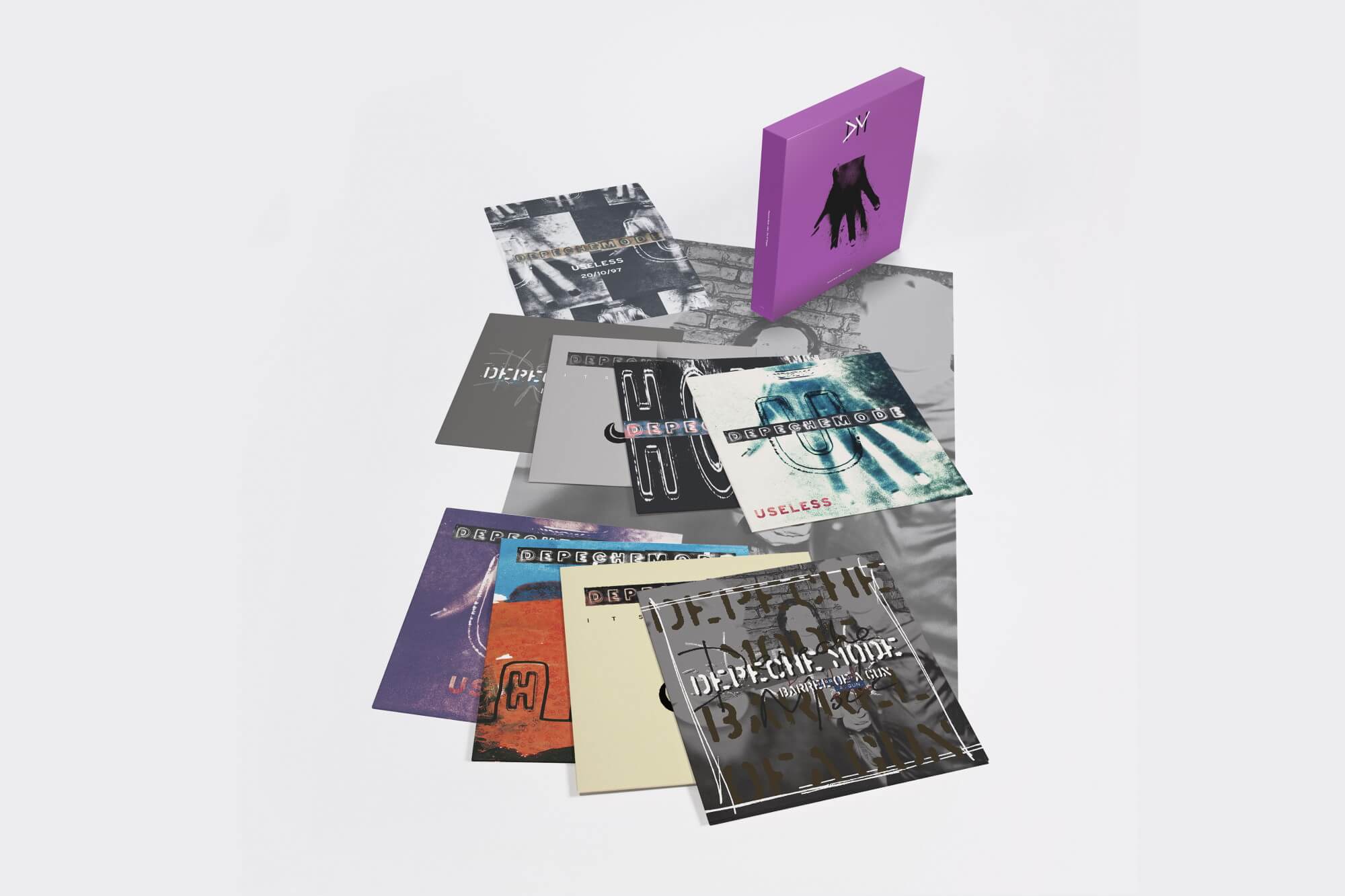 «Ultra | The 12" Singles», a collector's edition Deluxe Box Set, contains eight 12" vinyl discs presenting four singles («Barrel Of A Gun», «It's No Good», «Home» and «Useless») with B-sides, mixes and live recordings contemporaneous to Depeche Mode's ninth studio album «Ultra» (1997).
Three of the 12" vinyl discs from «Ultra | The 12" Singles» are comprised of tracks first released on CD singles throughout 1997. Each of these new discs feature artwork reflecting the original CD single releases.
Each box set in the series contains the singles from each Depeche Mode album on audiophile-quality 12″ vinyl, with audio mastered from the original tapes. The artwork for the exterior of each of the box sets draws on iconography inspired by the original releases, while the vinyl sleeves themselves feature the original single artwork.
The Depeche Mode 12" Singles Series will continue over coming years, with plans to release new boxes containing the singles from rest of band's albums in similar deluxe audiophile-grade collector's editions.
Complete information about Depeche Mode «Ultra | The 12" Singles» tracklist and formats - here.
Info taken from official Depeche Mode website.