Latest News - December 2003
Last updated 27.12.03
[
27.12.2003
] -
«Perpetuum Mobile», new Einstürzende Neubauten album
«Perpetuum Mobile»
Einstürzende Neubauten, Blixa Bargeld, Alexander Hacke, N. U. Unruh, Jochen Arbeit and Rudi Moser, will release their new studio album, «Perpetuum Mobile» on February 9th, 2004 (in Europe, and February 10th in North America), the first album release since 2000's «Silence Is Sexy».
Tracklisting:
[01] Ich gehe jetzt (3:31)
[02] Perpetuum Mobile (13:41)
[03] Ein leichtes leises Säuseln (4:31)
[04] Selbsportrait mit Kater (6:12)
[05] Boreas (3:59)
[06] Ein seltener Vogel (9:14)
[07] Ozean und Brandung (3:34)
[08] Paradisseits (4:07)
[09] Youme & Meyou (4:39)
[10] Der Weg ins Freie (4:04)
[11] Dead Friends (Around the Corner) (5:14)
[12] Grundstück (3:41)
Limited Edition will contain bonus Audio DVD with surround mixes of the following tracks:
[01] Grundstück (different version)
[02] Ein seltener Vogel
[03] Ozean und Brandung
[04] Paradisseits
In other news: cult EN will be on tour in Spring 2004. Please note that the beginning of the tour, which is expected to include parts of Russia, Poland, and other cold areas of the world, has not yet been confirmed.
March
01 - Leipzig, Germany - Live Werk 2
04 - Bologna, Italy - Teatro Delle C
05 - Rome, Italy - Auditorim Parco
07 - Athens, Greece - Lycabetus
09 - Milan, Italy - Alcatraz
11 - Stuttart, Germany - Theatrehaus
12 - Prague, Chech Republic - Archa Theatre
13 - Berlin, Germany - Tempodrom
15 - Frankfurt, Germany - Batschkapp
16 - Munich, Germany - Muffathalle
17 - Vienna, Austria - Wuk
19 - Oslo, Norway - Rockefeller
20 - Stockholm, Sweden - The Arena
21 - Aarhus, Denmark - Voxhall
23 - Copenhagen, Denmark - Pumpehuset
25 - Hamburg, Germany - Musikhalle
26 - Bremen, Germany - Schlachthof
27 - Bielefeld, Germany - Ringlokschuppen
28 - Karlsruhe, Germany - Festhalle Durla
30 - Duesseldorf, Germany - 3001
April
01 - Amsterdam, Holland - Paradiso
02 - Brussels, Belgium - Domino Festival
03 - London, UK - The Forum
04 - Dublin, Ireland
06 - Paris, France - Bataclan
April 22nd - May 8th - American Tour
May 12th - May 18th - Possible Australian Tour
Info taken from official Einstürzende Neubauten web site.
[
21.12.2003
] -
Limited edition mini CD from De/Vision
De/Vision mini CD
As announced, De/Vision will release new 2 track mini CD in special holder. This mini CD is limited, all copies are numbered. You can order it only via Epopshop, it costs 4 USD and to be deliver after January 5th, 2004.
[01] A New Dawn (Live 2003)
[02] I Regret (Fusion-Remix)
Info submitted by Epopshop online music store.
[
20.12.2003
] -
Client and Andy Fletcher in Moscow!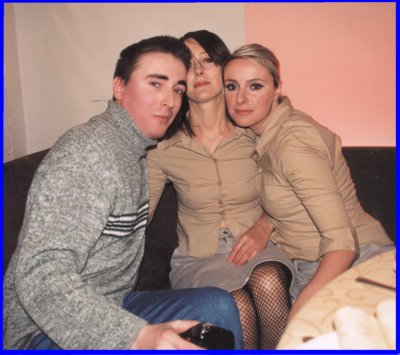 Alex and beautiful Client
On December 18th British electronic duo Client performed at 50th Anniversary Playboy Party - in Moscow restaurant «Belladjio». It was closed private party, organized by Playboy, but we visited it for a half of hour and took an interview with beautiful girls from Client!
Beside Client live appearance, there was special 1.5 hr DJ set by Andy Fletcher. By the way, we did an interview with Andy in hotel «Ukraine», so just wait for some updates on our site!
Yesterday Client girls and Andy left our city, and moved to St. Petersburg, for next special live concert.
We wanna thanks promoter group Caviar Lounge and Playboy magazine for bringing Client to Russia, Gala Records for help in organizing of interviews.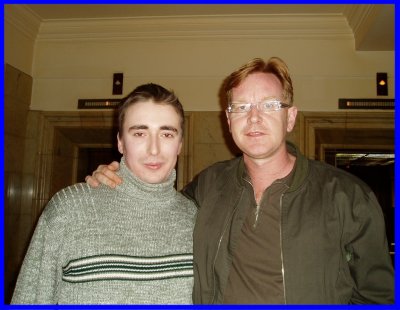 Alex and Andy Fletcher
Info taken from our own sources.
[
10.12.2003
] -
«Aero Dynamik» - second new single from Kraftwerk
Kraftwerk will release their second single from the recent album «Tour de France Soundtracks». Track «Aero Dynamik» will be released on March 15th, 2004 (via EMI). Single will be available in two formats: CD single and 12".
Tracklisting (CD, the same as 12"):
[01] Aero Dynamik (Klingklang Dynamix)
[02] Aero Dynamik (Aerodynamik Mix - Alex Gopher & Etienne Crecy)
[03] Aero Dynamik (Aero Mix - Francois K.)
In other news: new concert dates will be announced soon, including more dates to European countries, North America (USA and Canada) and South America (Brazil).
Info taken from Side-Line Magazine.
[
10.12.2003
] -
A lot of news from De/Vision!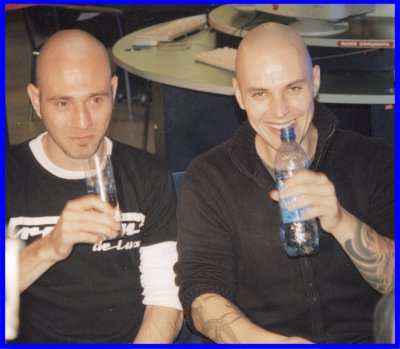 De/Vision in Moscow '2003
As said De/Vision in their newsletter, the band is working very intensely on the new album, which is scheduled to be finished at the end of April 2004. Possible producer team are Arne Schumann and Josef Bach well known by their work with De/Vision. Album will be recorded in De/Vision studio in Berlin and the Mikrokosmos Studio in Duesseldorf. Steffen composed around 10 new songs, combined the «Monosex»-sound and the «Void»-style - and its real «Progressive Pop».
Guys have a special surprise for the fans who will attend their first gigs of the forthcoming DEVOLUTION TOUR Part 2. On these shows they will present two completely new songs to the audience for the very first time. Also they will change prior set list with live-versions of some old songs.
Also in 2004 Steffen will DJing a lot through Germany. As already known Steffen will do a DJ-set at the Electronic Dreams Electro Party on January 16th, 2004 at the Jolly Joker, Braunschweig. On February 21th, 2004 he will will do a DJ-set at the Dark Flower, Leipzig.
At the end of newsletter De/Vision thanks all their fans for the support in the year 2003 and wish them a Merry Christmas!
Info submitted by De/Vision.
[
08.12.2003
] -
«Civilization» tracklisting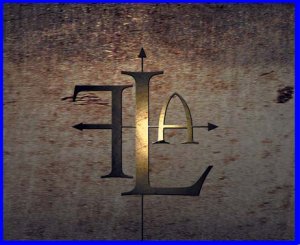 Front Line Assembly
German label SPV announced European release date for Front Line Assembly's new album «Civilization» - it will out on January 26th, 2004. Tracklisting:
[01] Psychosomatic
[02] Maniacal
[03] Fragmented
[04] Vanished
[05] Strategic
[06] Civilization
[07] Transmitted (Come Together)
[08] Dissident
[09] Schicksal
Info submitted by SPV.
[
07.12.2003
] -
Tour news from And One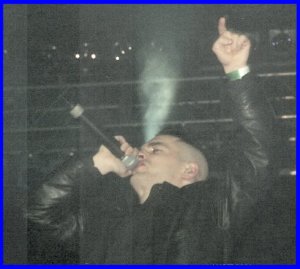 Steve on stage
Some news from And One. First - please note that And One show that planned in Milan on December 7th, 2003 has been rescheduled. Now this show will take place on February 8th, 2004.
Second - Sweden synth band Statemachine will be the special guests on the coming And One - German Tour in January 2004.
Info submitted by Project Management.
[
07.12.2003
] -
Schiller mit Peter Heppner on tour!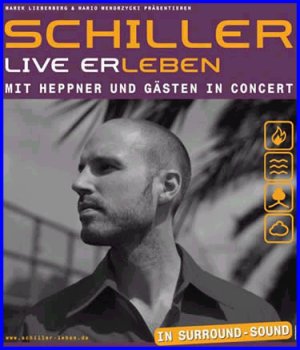 SCHILLER LIVE LEBEN
As we were just informed, German project Schiller mit Peter Heppner will tour in Germany in April 2004 with their current album «Leban». Look at some dates:
14 - Magdeburg - AMO
15 - Dresden - Alter Schlachthof
16 - Leipzig - Haus Auensee
19 - Berlin - Columbiahalle
20 - Hamburg - Grosse Freiheit
21 - Hannover - Capitol
22 - Düsseldorf - Philippshalle
24 - Offenbach - Capitol
25 - Stuttgart - LKA Longhorn
26 - München - Muffathalle
27 - Nürnberg - Loewensaal
29 - Chemnitz - Südbahnhof
Info submitted by tour promoters.
[ © 2003 shout! - all right reserved. Compiled by alex davie. ]