Recently this month The Cure announced its first North American tour in seven years, with plans to bring its Shows Of A Lost World to the USA and Canada for 30 dates beginning in May 2023, with three nights apiece in New York City and Los Angeles.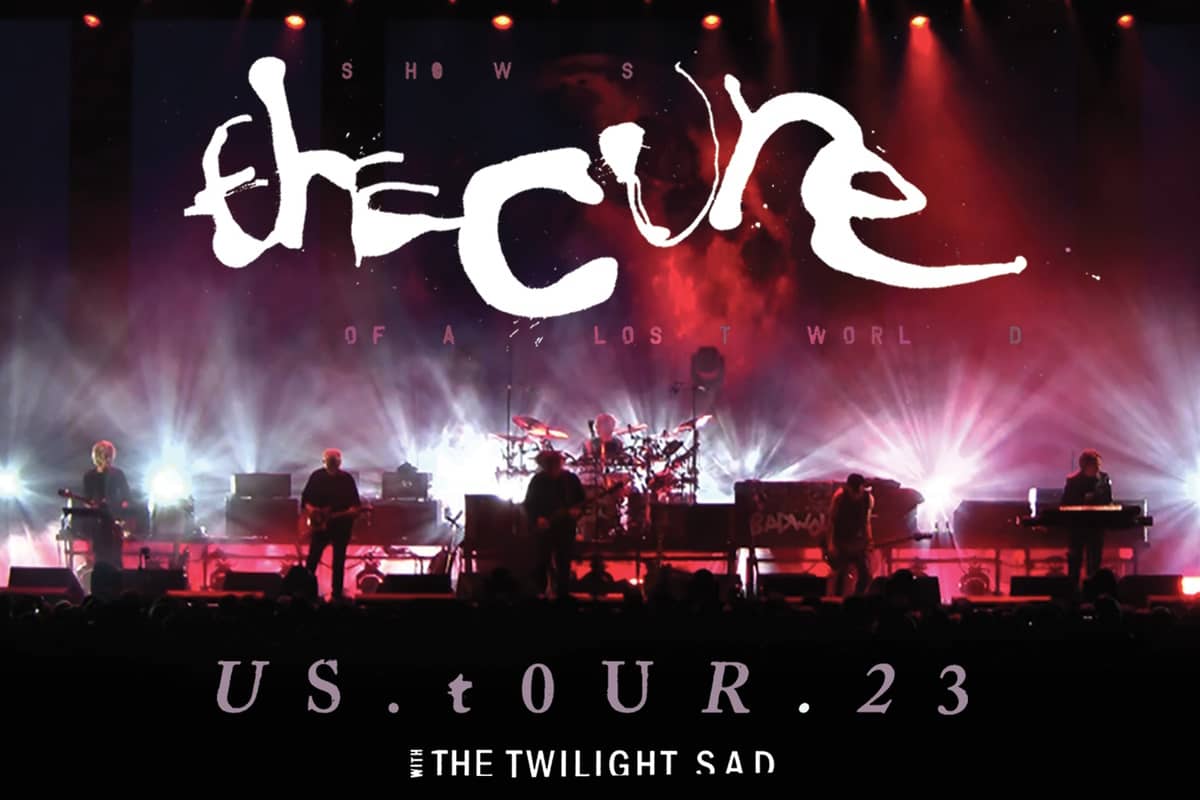 The tour starts May 10th in New Orleans and runs through July 1st in Miami, with dates in between in Dallas, Seattle, Denver, Chicago, Cleveland, Montreal, Atlanta and more, plus three-night stands at the Hollywood Bowl and Madison Square Garden. The Twilight Sad, once again, will be support band for all shows.
The Cure's touring lineup had been stable for more than a decade, with Robert Smith joined by his longest-serving bandmate, bassist Simon Gallup, as well as drummer Jason Cooper, keyboardist Roger O'Donnell and guitarist Reeves Gabrels. Smith surprised fans last fall by bringing back guitarist/keyboardist Perry Bamonte, who played in the band from 1990 to 2005.
The Cure are planning to release their 14th studio album «Songs of a Lost World» — but no release date yet.
Check complete and updated tour information here.
Info taken from official The Cure website.