Latest News - June 2004
Last updated 30.06.04
[
30.06.2004
] -
«Pictures of the Past» details
We just received information that work on upcoming De/Vision «Pictures of the Past» DVD is almost finished. It will include following stuff:
- live
[01] bleed me white
[02] blue moon
[03] call my name
[04] daydreamin
[05] dinner without grace
[06] dress me when i bleed
[07] endlose traeume
[08] free from cares
[09] get over the wall
[10] harvester
[11] hunters
[12] i regret
[13] intro (fairyland)
[14] keep your dreams alive
[15] like a sea of flames
[16] love me again
[17] moments we shared
[18] outro (fairyland)
[19] soul-keeper
[20] sweet life
[21] take me to the time
[22] today's life
[23] try to forget
[24] your hands on my skin
- videos:
[01] blue moon
[02] i regret 1996
[03] we fly tonight
[04] strange affection
[05] foreigner
[06] freedom
[07] i regret 2003
- interviews
- backstage impressions
Total playtime: more than 200 min.
Info submited by devision.de.
[
30.06.2004
] -
New LCD single from Psyche
On July 5th German electronic duo Psyche will release new limited CD for «X-Rated» single (only 500 copies!)
«X-Rated»
Tracklisting:
[01] X-Rated (Sushiboy Mix)
[02] X-Rated (Moonitor Mix)
[03] Six Feet Under (Single Edit)
[04] X-Rated (Dark Club Mix)
[05] Brain Collapses 2004
[06] X-Rated (Angel Theory Mix)
[07] Situation
Info taken from official Psyche web site.
[
30.06.2004
] -
A-ha sign to Universal
After 20 years signed to WEA, Norwegian A-ha have signed a brand new worldwide record deal for three albums with Universal. Universal are furthermore looking to fully exploit A-ha's latent potential in markets such as USA and UK. Therefore following the release of the next studio album, A-ha intend to undertake a comprehensive global tour, incorporating Europe, USA, South America and the Far East. The band is now already working on their new album.
Info taken from official A-ha web site.
[
24.06.2004
] -
Finally: «Mein Teil» will out in July - in Germany!
Paul Landers
There are new official releases dates for the first single of the upcoming Rammstein album: «Mein Teil» will be released on July 26th, 2004 in Germany (plus Austria and Switzerland), and the international release will follow on August 30th, 2004.
In other news: last week Rammstein gave interviews about the new album in Germany and in various European countries. The promo-tour went through the following cities: Helsinki, Oslo, Warsaw, Hamburg, Stockholm, Paris, Brussels, Amsterdam, Copenhagen, Vienna, Madrid, Milan, Zurich and Lisbon.
Info taken from official Rammstein web site.
[
24.06.2004
] -
New Das Ich release!
«LAVA:glute»
German gothic-industrial legends Das Ich will release their brand new album «LAVA» - on June 28th, 2004 via Massacre (Sony). It will double CD: «LAVA:glute» and «LAVA:asche». Limited Edition comes with a bonus DVD titled «LAVA:addendum» containing USA 2003 Tour impressions, live tracks performed at the Mera Luna festival in 2002 plus an extensive photo gallery. Also there will be Box Set contains CDs «LAVA:glut», «LAVA:asche» and «LAVA:addendum».
«LAVA:glute»
tracklisting:
[01] Schwarzer Stern
[02] Meine Wiege
[03] Fieber
[04] Sehnsucht
[05] Tot im Kopf
[06] Vulkan
[07] Uterus
[08] Seele Tanzt
[09] Lava
[10] Urkraft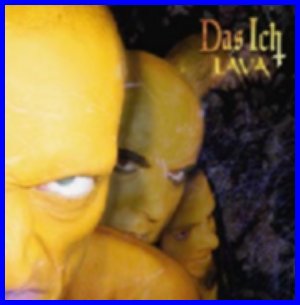 «LAVA:asche»
«LAVA:asche»
is compilation of club remixes for
«LAVA»
.
Info taken from official Das Ich web site.
[
24.06.2004
] -
«Medulla» - Bjork's new album
Bjork
Bjork's new album was entitled «Medulla» and set to release in late August. Album cover will be done by M/M (Paris) (aka Mathias Augustyniak and Michael Amzalag). More information will follow soon.
Info taken from official Bjork web site.
[
24.06.2004
] -
6 Feet Underground Tour in Russia!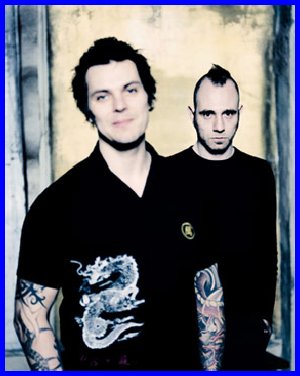 De/Vision
As we were just informed, our German favorites De/Vision will tour Russia in October. This time they will do even two concerts during their 6 Feet Underground Tour: in Kaliningrad on October 1st (City Park) and in Moscow on October 2nd (Roxy). More details - soon!
Info was submitted by Drakkar.
[
14.06.2004
] -
Martin L Gore on new Onetwo EP
Martin L Gore has co-written and plays guitar on the song «Cloud Nine» which features on the new EP from Onetwo. Onetwo are Paul Humphreys (formerly of electronic music pioneers OMD) and Claudia Brucken (formerly of Propaganda and Act). The new 5 track EP entitled «Item» is available exclusively from eBay, the world's most famous on line auction house, where a pre-sale is now underway. Also at this link, it is possible to hear one minute clips of the songs «Cloud Nine» and «Sister».
Tracklisting:
[01] Sister
[02] Cloud Nine
[03] Element of Truth
[04] Signals
[05] One and Only (Sister)
Info taken from THERE web site.
[
14.06.2004
] -
«Between the Devil...» - Fixmer /McCarthy album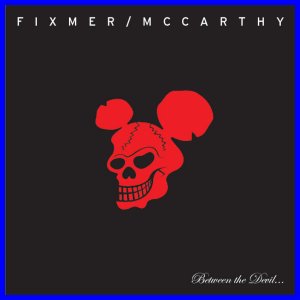 «Between the Devil...»
After many years of silence Douglas McCarthy, the legendary voice of Nitzer Ebb, is ready for a new electronic war!! He has joined forces with Terence Fixmer to create Fixmer /McCarthy - a new project that combines both their strengths. Terence in charge of the music, bringing his energised analogue sequences, Douglas in charge of the vocals, bringing his own unique energy and powerful voice.
Fixmer /McCarthy
Terence Fixmer, a world renowned techno artist, has been involved in the techno scene for more than 10 years. In 1998 he signed to Gigolo Records and has gone on to have many hits such as «Electrostatic», «Body Pressure», «Electric Vision» and the album «Muscle Machine» (voted as the top 3 album of the year for Groove Mag). He also has remixed tracks for amongst others Sven Vath, Dave Clarke and DJ Hell. Terence became famous through his live performance - a kind of mixture of EBM and Techno, i.e. full of energy and power. When you see a Terence Fixmer show you never forget it ! His sound is unique and instantly recognisable as his own. He has played at the biggest events such as I Love Techno, May Day, Nature One, and the biggest festivals such as Pukkelpop, Dour Festival, Benicassim as well as appearing at the best techno clubs all over the world.
In 2002 Mute Records asked Terence to remix Nitzer Ebb, and through this Terence got in contact with Douglas McCarthy, the Nitzer Ebb singer.
Douglas McCarthy, already world renowned as the legendary voice and founding member of the band Nitzer Ebb, has taken his time returning to music. Douglas and Terence soon became great friends.
Nitzer Ebb, an avant-garde electronic band, started in England in 1982 signing to Mute Records in 1986 after releasing a string of instant global club hits on their own label.
Douglas brought the raw power of his voice to the band, along with an amazing stage performance seen all over the world with the brilliant Nitzer Ebb live show that was always full of the tension and rage of hits such as «Let Your Body Learn», «Join in the Chant», «Control I'm Here», and «Getting Closer» – tracks that are still as popular today as then.
Along with Bon Harris, the other founding member of Nitzer Ebb, Douglas perfected his skill as a showman by relentlessly touring the 5 albums they released between 1987 and 1995. «That Total Age», «Belief», «Showtime», «Ebbhead», and «Big Hit» have all given an incredible influence on the electronic scene of today, but it is also the voice of Douglas that is the reference of the alternative scene and make Nitzer Ebb one of the all time top EBM bands.
In 1995 after the last US tour for the final album «Big Hit», Nitzer Ebb split.
Bon went on to work with other bands such as Marilyn Manson, and the Smashing Pumpkins, and his own project, the LA based Maven.
Douglas collaborated with Alan Wilder (Depeche Mode) for the second Recoil album «Unsound Methods», but then left music alone while he studied film and design in Cambridge, England. He moved back to London in 2000, where he works as director and assistant director in advertising.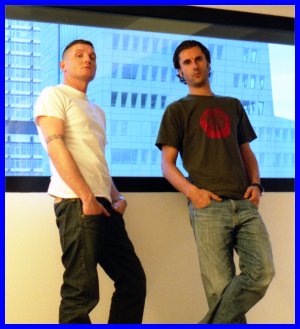 Fixmer /McCarthy
Then in 2002 Terence and Douglas decided to work together on a revolutionary electronic project that brings together the souls of Douglas and Terence with music and voice. Fixmer /McCarthy is the name of the project. And once again there is an amazing and explosive stage performance! Their album «Between the Devil...» is ready with a release date set for June 21st on Synthetic Symphony / SPV.
Info submitted by SPV.
[
14.06.2004
] -
«WWIII Tour 2003» DVD
«WWIII Tour 2003» DVD
On June 22nd KMFDM will release «WWIII Tour 2003» DVD.
Tracklisting:
Live Videos
[01] WWIII
[02] From Here On Out
[03] Blackball
[04] Brute
[05] Stars & Stripes
[06] Pity For The Pious
[07] Moron
[08] Revenge
[09] Bullets, Bombs & Bigotry
[10] Light
[11] Juke-Joint Jezebel
[12] Intro
[13] A Drug Against War
Music Videos
[01] Skurk (including the Making of)
[02] Ultra
[03] Stars & Stripes
Extra
[01] After Show & Backstage Footage
[02] Interviews with Band & Crew
[03] Tour Photos Slide Show
[04] Fan Photos Slide Show
[05] Select Journals from Band and Crew
[06] Horde Fan Club Section (including Meet & Greet Footage)
[07] Wild West Concert Intro Sequence (including the Making of)
[08] WWIII Recording Studio Footage
[09] Whale Watching with KMFDM
[10] Lyrics
[11] E-Card
[12] Electronic Press Kit (including Press Release, Band Bio, Tour Itinerary and Promo Photos)
NTSC Format
Info taken from official KMFDM web site.
[
11.06.2004
] -
Hot news from Rammstein
Yet unofficial but true that Rammstein will tour Europe at late Autemn-Winter 2004. As far we know there will be following cities:
Saarbruecken
Lissabon
Helsinki
St. Petersburg (November 26th, SKK - confirmed)
Moscow (November 28th, «Olympysky» - confirmed)
Katowice
Praha
Madrid
Barcelona
San Sebastian
Oslo
Stockholm
Kopenhagen
Tallinn
Basel
Nuernberg
Rostock
Frankfurt
Dortmund
Hamburg
Dresden
Berlin
Antwerpen
Rotterdam
Already many times delayed till June 28th first new single «Mein Teil» possibly will be delayed again - till August 2nd. By the way, such famous artists as Pet Shop Boys and Arthur Baker are working on remixes for the single.
Video for the single was filmed on June 2nd and 3rd in Berlin. Director: Zoran Bihac (he also filmed «Links 2,3,4» video).
Album (working title «Reise Reise») set to release on September 20th.
Info taken from various sources.
[
11.06.2004
] -
KMFDM on European tour
Recently KMFDM announced their European Tour. Look at first available dates:
KMFDM WWIII Tour 2004
July
01 - Moscow, Russia - Tochka Club
02 - St. Petersburg, Russia - Port Club
04 - Berlin, Germany - Columbia Fritz
05 - Hamburg, Germany - Grunspan
06 - Frankfurt, Germany - Batschkapp
08 - London, UK - Mean Fiddler
09 - Glasgow, UK - G2
10 - Nottingham, UK - Rock City
11 - Manchester, UK - Hop & Grape
13 - to be announced
14 - to be announced
15 - Utrecht, Netherlands - Tivoli
16 - Dour, Belgium - Dour Festival
All shows on sale now and more to come.
KMFDM WWIII Tour 2004 Roster: Sascha K., Lucia Cifarelli, Jules Hodgson, Andy Selway and Steve White.
Info taken from official KMFDM web site.
[
11.06.2004
] -
Nick Cave & Bad Seeds: album and tour in Autumn
Nick Cave & Bad Seeds are in studio right now preparing their new 13th album for September 2004 release. Album is already titled as «Abattoir Blues/The Lyre of Orpheus» and going to be double CD. It will be band's first album made without Blixa Bargeld, who left the band last year. Instead of Blixa there taken new official member James Johnston (from Gallon Drunk), which worked with band on stage and in studio before.
Also, we received an information that Nick Cave & Bad Seeds will release album of B-sides and rarities - on February 7th, 2005.
And final great news: Nick Cave will be touring in Autemn, and 2 concerts in Moscow are already confirmed by Russian promoters - on September 23rd and 24th.
Info taken from various official sources.
[
11.06.2004
] -
New releases from Einstürzende Neubauten
Einstürzende Neubauten just released «Kalte Sterne - Early Recordings» and a special release of «Tabula Rasa», featuring an extra CD, - on June 7th, 2004 in Europe (via Mute) (North American release set to June 29th).
«Kalte Sterne - Early Recordings» is a collection of material recorded between 1980-1982 by the then Neubauten line up of Blixa Bargeld, F.M. Einheit, Andrew Chudy (N.U. Unruh), Alexander Hacke (Alexander von Borsig) and Marc Chung. The recordings mostly precede the release of «Kollaps», the first Neubauten album. The album features the early singles, remastered and for the first time available as a collection compiled by Blixa Bargeld.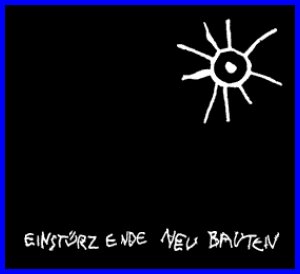 «Kalte Sterne - Early Recordings»
Tracklisting:
[01] Fuer den Untergang
[02] Tan - Ze - Dub
[03] Zuckendes Fleisch
[04] 13 Loecher (Leben ist illegal)
[05] Tagesschau - Dub
[06] Bakterien fuer eure Seele
[07] Kalte Sterne
[08] Aufrecht gehen
[09] Pygmaeen
[10] Ehrlicher Stein
[11] Schwarz
[12] Thirsty animal
[13] Durstiges Tier
[14] Keine Titelinformation (Data Track)
The release of «Tabula Rasa» is a two CD set. The first CD is the original «Tabula Rasa» release from 1993 and is packaged with a second CD featuring the singles «Interim» and «Malediciton».
«Tabula Rasa»
Tracklisting:
CD1
[01] Die Interimsliebenden
[02] Zebulon
[03] Blume (French version)
[04] 12305(te Nacht)
[05] Sie
[06] Wuste
[07] Headcleaner
[08] I. Zentrifuge / Stabs / Rotlichtachse Propaganda / Aufmarsch
[09] II. Einhorn
[10] III. Marschlied / Das Gleissen / Schlacht
[11] IV. lyrischer Ruckzug
CD2
[01] The Interimlovers
[02] Salamandrina
[03] 3 Thoughts
[04] ring my bell
[05] Blume (English version)
[06] Blume (Japanese version)
[07] Ubique Media Daemon
While these releases are both via Mute Records, Einstürzende Neubauten already working on the second phase of their web based supporter financing project, the first of which was the production of the supporter version of «Perpetuum Mobile». Paying supporters get to take part in a project called «Grundstueck» which, according to Blixa Bargeld, will culminate in a supporters-only ritual/festival/recording session in the Autumn 2004. One can only hope that this one fares better than the Re-TG event.
Info taken from Mute Records web site.
[
08.06.2004
] -
Rammstein in Russia again!
We are proud to publish long-awaited news, received from Russian tour promouter T.C.I.:
In November 2004 there will be 2 concerts in Russia of our favorites Rammstein - on November 26th in St. Petersburg (SKK) and on November 28th in Moscow (SK «Olympysky»).
Tickets will go onsale at SK «Olympysky» and ticket agency Kontramarka.ru on August 1st.
All new details about upcoming concerts will appear here immediately, at special Rammstein concert page (soon). Check our site for update!
Shocking good Rammstein show - it's impossible to miss!
Info received from Russian tour promouter T.C.I..
[
05.06.2004
] -
All about new The Cure releases!
«The Cure»
New The Cure album, called simply «The Cure», will released in Europe on June 28th and June 29th in US via Geffen / I Am Recordings. Final tracklisting (European version):
[01] Lost
[02] Labyrinth
[03] Before Three
[04] The End of the World
[05] Anniversary
[06] Us or Them
[07] alt.end
[08] (I Don't Know What's Going) On...
[09] Taking Off
[10] Never
[11] The Promise
[12] Going Nowhere
Full details - here.
The new single, entitled «The End of the World», went to US radio stations May 6th. There will be a commercial release in the US (date to be announced) and UK (July 12th). The video was filmed in Toronto, Canada and directed by Floria Sigismondi. It will premiere on MTV on June 14th after «The Cure - Making the Video».
Info taken from Chain of Flowers fan site.
[
05.06.2004
] -
Excellent news from Client!
Client
Client's second album, «City», will be released on September 6th via Toast Hawaii. The 13 track album includes guest vocal appearances from The Libertines' Carl Barat and Pete Doherty and Depeche Mode's Martin Gore.
«City» will be preceded by a second single, «Radio», out at the end of August.
Info taken from official Client web site.
[
05.06.2004
] -
Paul van Dyk feat. Peter Heppner
Peter Heppner
Peter Heppner seems to have become the number one featuring star. After Joachim Witt («Die Flut») and Schiller («Dream Of You», «I Feel You») used Heppner's unique vocal skills on their songs, Paul van Dyk is now also working with the Wolfsheim singer.
The joint project is called «Wir sind Wir» (that mean «We Are Us»), it is inspired by ZDF's documentary «Das Wunder von Bern - Die wahre Geschichte» and is intended to be a major contribution to East/West relations. We'll find out if it will work on July 12th when «Wir sind Wir» will be released via Urban (Universal).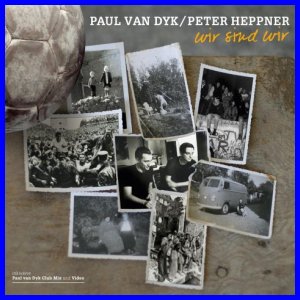 «Wir sind Wir»
Wir Sind Wir
Maxi CD
Tracklisting:
[01] Wir sind wir (Radio Edit)
[02] Wir sind wir (PvD Club Mix)
[03] Wir sind wir (Dub Mix)
[04] Wir sind wir (Video)
«Wir sind Wir» (Special Edition)
Wir Sind Wir
Special Edition Maxi CD
Tracklisting:
[01] Wir sind wir (Radio Version)
[02] Tor Tor Tor (das Beste von Herbert Zimmermann)
[03] Wir sind wir (Ambient Mix)
[04] Wir sind wir (Video)
Info taken from official Wolfsheim web site.
[
05.06.2004
] -
Side-project Ronan Harris and Joakim Montelius
Ronan Harris (VNV Nation) and Joakim Montelius (Covenant) have joined forces and created Hz, a duo formed with the purpose to reinterpretate classical music pieces with modern technology. A first live show took place at the 2004 Bach Festival in Leipzig, Germany on May 21st, but it didn't go too well. After many technical problems with their equipment they decided to go off stage. Nevertheless the duo will continue the project, even an album is planned.
Set list:
[Piece 1] Chorale No.7
[Piece 2] Chorale No.8
[Piece 3] prelude from Cello Suite No.1
[Piece 4] air on a G-string
[Piece 6] Violin Suite No.1
Info taken from various sources.
[
05.06.2004
] -
Hot news from Kraftwerk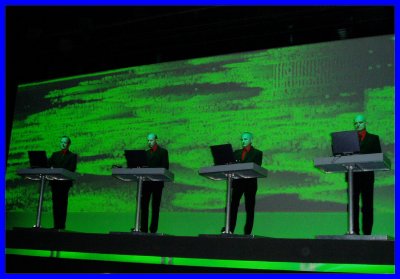 Kraftwerk - Moscow 03.06.04
After their sucessuful concerts in Russia (our exclusive photo review from Moscow - soon) Kraftwerk confirms their live appearance at following summer festivals:
17.07 - Arvika, Sweden - Arvika Festival
06.08 - Castellon, Spain - Festival of Benicassim
08.08 - Zambujeira do Mar, Portugal - Festival Optimus Sudoeste
In other news: in a recent interview to italian newspaper «La Stampa», Ralf Hutter confirmed release of Kraftwerk remastered albums (titled as «The Catalogue») on September 2004. They will be available in separated CDs and as CD Box Set, with the original artwork when they were first published.
The 8 albums («Autobahn», «Radioactivity», «Trans Europe Express», «The Man Machine», «Computer World», «Electric Cafe», «The Mix» and «Tour de France Soundtracks») will be published as CD and vinyl, and later - as SACD, in both English and German versions.
They will not contain any unreleased material, only the official material with some known bonus tracks. The only modification will occurs with the album «Electric Cafe», renamed as «Technopop», with the original graphics and design from original project.
The first three records («Kraftwerk», «Kraftwerk 2» and «Ralf & Florian») will be released too, after «The Catalogue», but as a separated package. The first three records weren't released officialy on CD format until today, and only available in bootlegs with material copied from the vinyl versions.
The concerts of Kraftwerk World Tour 2004 are being filmed to production of a DVD, to be released in the beginning of next year.
Info taken from Kraftwerk fan site.
[ © 2004 shout! - all right reserved. Compiled by alex davie. ]