Latest News - April 2004
Last updated 18.04.04
[
18.04.2004
] -
Tentative dates of Rammstein releases!
As reported, Universal Germany announced tentative dates of upcoming Rammstein releases: single will possibly out on June 14th, album will September 20th.
Info taken from various sources.
[
18.04.2004
] -
Andy Fletcher and Client in Russia again!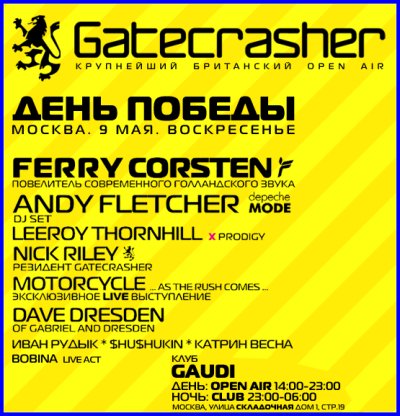 Gatecrasher World Tour
As we were informed, on May 9th Andy Fletcher will DJing during Gatecrasher World Tour, big open air in Moscow, Russia.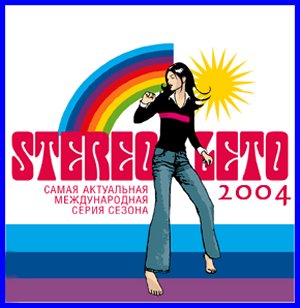 Stereosummer Festival 2004
Also on July 24th there will be Client's live appearance and Fletcher's DJ set in St. Petersburg - at Stereosummer Festival 2004.
We'll provide more details soon.
Info taken from various official sources.
[
18.04.2004
] -
The Cure: new album, tour and more
As we informed you earlier, The Cure signed a 3 record deal with I Am Recordings/Artistdirect. Artistdirect went bankrupt though, so The Cure have terminated their contract and have now signed with Geffen. Recording sessions started on January 26th, 2004, with producer Ross Robinson. Release seem to be on June 22nd or 29th in North America.
The Cure will be appearing on the Tonight Show with Jay Leno on April 30th, and will be playing their new single. By the way, the video for the new single is being directed by Floria Sigismondi. She has worked with Incubus, Christina Aguilera and Sigur Ros.
By the way, The Cure will re-release the first 4 re-masters («Three Imaginary Boys» (cat.no.: 78895), «Seventeen Seconds» (cat.no.: 78896), «Faith» (cat.no.: 78897) and «Pornography» (cat.no.: 78898)). They will out on May 25th. All 4 albums will be 2-cd sets (second Cd - with bonus tracks), with retail price $18.98 each.
The Cure World Tour 2004
May
02 - Indio, Ca. -
Coachella Valley Music & Arts Festival
22 - Washington, D.C. -
HFStival
, RFK Stadium
June
19 - Imola, Italy -
Heineken Jammin' Festival
20 - Naples, Italy -
Neapolis Festival
26 - Scheessel, Germany -
Hurricane Festival
27 - Neuhausen Ob Eck, Germany -
Southside Festival
July
01 - Werchter, Belgium -
Rock Werchter Festival
03 - Six Fours, France -
Festival Les Voix du Gaou
04 - Aix Les Bains, France -
Festival Musilac
09 - Manchester, England -
Move Festival
10 - Dublin, Ireland -
Oxegen Festival
In other news: Robert Smith will be a guest on the new Tweaker album «2 a.m. Wakeup Call», doing vocals for the song «Truth Is». The album is scheduled for release on April 20th.
«2 a.m. Wakeup Call»
Tracklisting:
[01] Ruby (featuring Will Oldham)
[02] Cauterized
[03] Worse Than Yesterday (featuring Mellowdrone)
[04] Truth Is (featuring Robert Smith)
[05] Remorseless
[06] Pure Genius (featuring David Sylvian)
[07] It's Still Happening (featuring Hamilton Leithauser)
[08] 2 a.m.
[09] Movement of Fear
[10] Sleepwalking Away (featuring Nick Young)
[11] The House I Grew Up In
[12] Crude Sunlight (featuring Jennifer Charles)
Info taken from various sources.
[
18.04.2004
] -
KMFDM: tour (incl. Russia!), DVD and album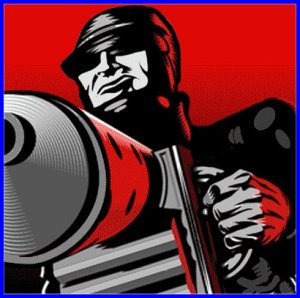 KMFDM
European Tour is once again being attempted, so far KMFDM have gigs confirmed in Russia, Germany and in the UK while Holland, Belgium, France, Australia, Japan and (hopefully) South America are still in the works. Dates will follow shortly.
Work on the DVD documentary of the WWIII Tour in the USA (2003) is being concluded, KMFDM're looking at a mid-June release of it.
Also during last winter band recorded 12 brand-new KMFDM tracks that will be featured in a major video-game, to be released on July 4th, 2004.
The upcoming 20th anniversary release (selection of 20 years of remixes and cover-versions) is scheduled for the end of 2004.
Info taken from official KMFDM web site.
[
11.04.2004
] -
First time in Russia - 4 early albums of De/Vision!
Russian label Art Music Group just released 4 early cult albums of our German synth-favorites De/Vision (under license from Strange Ways Medien GmbH). First time ever Russian De/Vision fans are able to purchase legal licensed editions for very low price - with full layout and booklets! CDs onsale since April 8th.
«World Without End»
«World Without End»
[AMG 150]
[01] Dinner Without Grace
[02]Your Hands On My Skin
[03] Slum Child
[04] Perfect Mind
[05] Time Stands Still (Tonight)
[06] The Way You Treat Me
[07] To Be With You
[08] Falling
[09] The Day Before Yesterday
[10] Try To Forget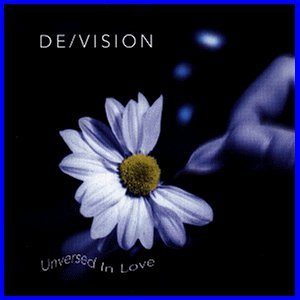 «Unversed In Love»
«Unversed In Love»
[AMG 151]
[01] Free From Cares
[02] Soul-Keeper
[03] At Night
[04] Dress Me When I Bleed
[05] Like A Sea Of Flames
[06] Skip This Page
[07] Love Me Again
[08] Moments We Shared
[09] Blue Moon
[10] Time
«Antiquity»
«Antiquity»
[AMG 152]
[01] Lost In You
[02] Circulate
[03] If We Should Ignore This
[04] Melody Of Your Face
[05] Desertland
[06] What I Feel
[07] The Gold Of The Poor
[08] A Word In Season
[09] Into Another World
«Fairyland»
«Fairyland»
[AMG 152]
[01] I Regret
[02] Dawn
[03] Sweet Life
[04] Like The Sun
[05] Harvester
[06] Today's Life
[07] Scars
[08] Keep Your Dreams Alive
[09] Wages Of Sin
[10] Bleed Me White
[11] Take Me To The Time...
[12] Daydreamin'
As you know, Art Music Group already did a big surprise for Russian De/Vision fans last year - they released licensed albums «Devolution» (cat. no.: AMG 107) and «White Lights» (T.O.Y. feat. Steffen Keth, cat. no.: AMG 132)
Info taken from Art Music Group web site.
[
11.04.2004
] -
First soundclips from «6 Feet Underground»
Great news! Now you are able to listen 2 sound clips from upcoming De/Vision album, «6 Feet Underground» - hurry to check 1 minute samples of «I'm Not Dreaming Of You» and «Aimee» at official De/Vision web site.
Info taken from official De/Vision web site.
[
10.04.2004
] -
And One on Aggressor Tour
And One
On April 8th, our longtime favorites And One played their first concert during Agressor Tour - at Stadthalle, Rostock. Look at setlist:
[01] Krieger
[02] Second Voice
[03] Drugs
[04] Für
[05] The Secret
[06] Metalhammer
[07] Pray
[08] Wet Spot
[09] Fernsehapparat
[10] Uns gehts gut
[11] Recover you / Der Räuber und der Prinz
[12] Driving with my Darling
[13] Sternradio / Photographic
[14] Sometimes
[15] Tote Tulpen
[16] Deutschmaschine / Fly on the Windscreen
[17] Wasted
[18] Speicherbar / Personal Jesus
1st encore
[19] Strafbomber
[20] Take some more
2nd encore
[21] Get you closer
[22] Techno man
3rd encore
[23] Panzermensch
Info taken from various sources.
[
10.04.2004
] -
New single from Goldfrapp
«Strict Machine», due for release on May 10th, is Goldfrapp's second single from the Top 20 album, «Black Cherry». «Black Cherry» will be available on CD, LCD and DVD - via Mute (EMI).
CD [CDMUTE295]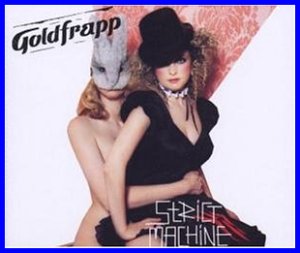 CD [CDMUTE295]
[01] Strict Machine (Single Mix)
[02] White Soft Rope (feat. The Midwich Children Choir)
[03] Hairy Trees (Live In London)
LCD [LCDMUTE295]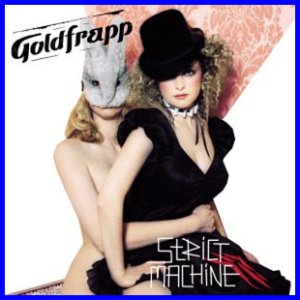 LCD [LCDMUTE295]
[01] Strict Machine (Ewan Pearson Instrumental Remix)
[02] Strict Machine (Rowan's Remix)
[03] Train (Ewan Pearson Dub)
DVD [DVDMUTE295]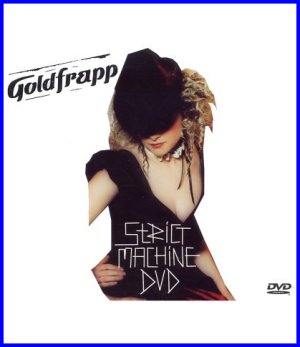 DVD [DVDMUTE295]
[01] Strict Machine (Ewan's Strippedmachine Remix)
[02] Deep Honey (Live In London)
[03] Lovely Head (Live In London (Video)
Info taken from Mute Records web site.
[
10.04.2004
] -
«Vanished» - new FLA EP
After the successful recent release, Rhys Fulber and Bill Leeb (Frontline Assembly) are going to release on June 8th their new EP, «Vanished» (via Synthetic Symphony/SPV). The EP will contain new version of «Vanished», plus some unreleased tracks from «Civilization» recording sessions.
«Vanished»
Tracklisting:
[01] Vanished ( Illusions of Grandeur mix ) 7:32
[02] Sturm 6:05
[03] Disseminate 7:00
[04] Uncivilized 6:43
[05] Vanished ( Re-entry mix ) 7:05
Info taken from SPV record label.
[
10.04.2004
] -
Official news from Rammstein
Rammstein
Official news from Rammstein headquarter: band are working with high pressure on their next album. The studio recordings for the next Rammstein album took place in Spain. Additional recordings were made in a session with strings and choir in Berlin. The mixing session then is held again outside of Germany. There is no release date for album and single yet. As soon as there are dates, you will find them here.
Info taken from official Rammstein web site.
[
03.04.2004
] -
«Personal Jesus» - new single from Marilyn Manson!
Marilyn Manson
Marilyn Manson is currently in the studio recording new material, some of which will appear on a «best of collection» that will be released this fall. Besides all of their classics, the album will feature the new single, a cover of Depeche Mode's «Personal Jesus». In addition to a booklet of rare photos and artwork by Marilyn Manson, the entire video catalog will be included for the first time ever on DVD, featuring the never-before-seen, uncensored cut of «(s)AINT» directed by Asia Argento.
In other news: The Marilyn Manson band has decided to part ways with guitarist John 5 as recording sessions for the next album begin.
Info taken from official Marilyn Manson web site.
[
03.04.2004
] -
EMI starts cost-cutting plan
Music giant EMI will cut 1,500 jobs, drop one fifth of its recording artists and outsource most of its CD and DVD manufacturing to reduce costs, the British company said on Wednesday.
EMI forecast savings of at least $92 million a year from the cost-cutting plan. Niche and under-performing artists would go, EMI said, but it refused to give names. The dropped artists represent «a low single digit percentage» of EMI's total music volume, the company said.
The culling of its artist roster could cause EMI to drop in the ranks of the world's largest music companies. In 2002, the last year for which sales figures are available, third-ranked EMI had a 12.0 percent market share, followed by Warner Music with 11.9 percent and BMG with 11.1 percent.
In transferring its Dutch CD and DVD plant EMI Uden to British manufacturer MediaMotion, it netted only a nominal sales fee but received considerations in MediaMotion's agreement to supply CDs and DVDs. EMI's U.S. manufacturing plant in Jacksonville, Illinois, will be closed.
EMI is home of many our favorites such as Depeche Mode, Dave Gahan, Client, Kraftwerk, And One, and others.
Info taken from EMI Group web site.
[ © 2004 shout! - all right reserved. Compiled by alex davie. ]