Kraftwerk in Moscow (June 2004)
Last updated 06.06.04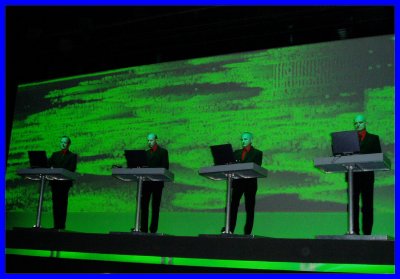 KRAFTWERK - MOSCOW 03.06.04
On June 3rd German electronic legends Kraftwerk performed absolutely fantastic show - in Moscow DS «Luzhniki».
KRAFTWERK - MOSCOW 02.06.04
Also a day before show they did a press-conference in Moscow Memorial Museum of Cosmonautics, it was their first real meet with press for last twenty years!
Look at our exclusive photo report from these great events - here and here!
We wanna thanks Green Wave Music, organizers of Kraftwerk's concerts in Russia - big THANK YOU from all Russian fans of electronic music!
And of course, THANK YOU KRAFTWERK!!!!
[ © 2004 shout! - all right reserved. All photos by Nastja Samsonova. ]